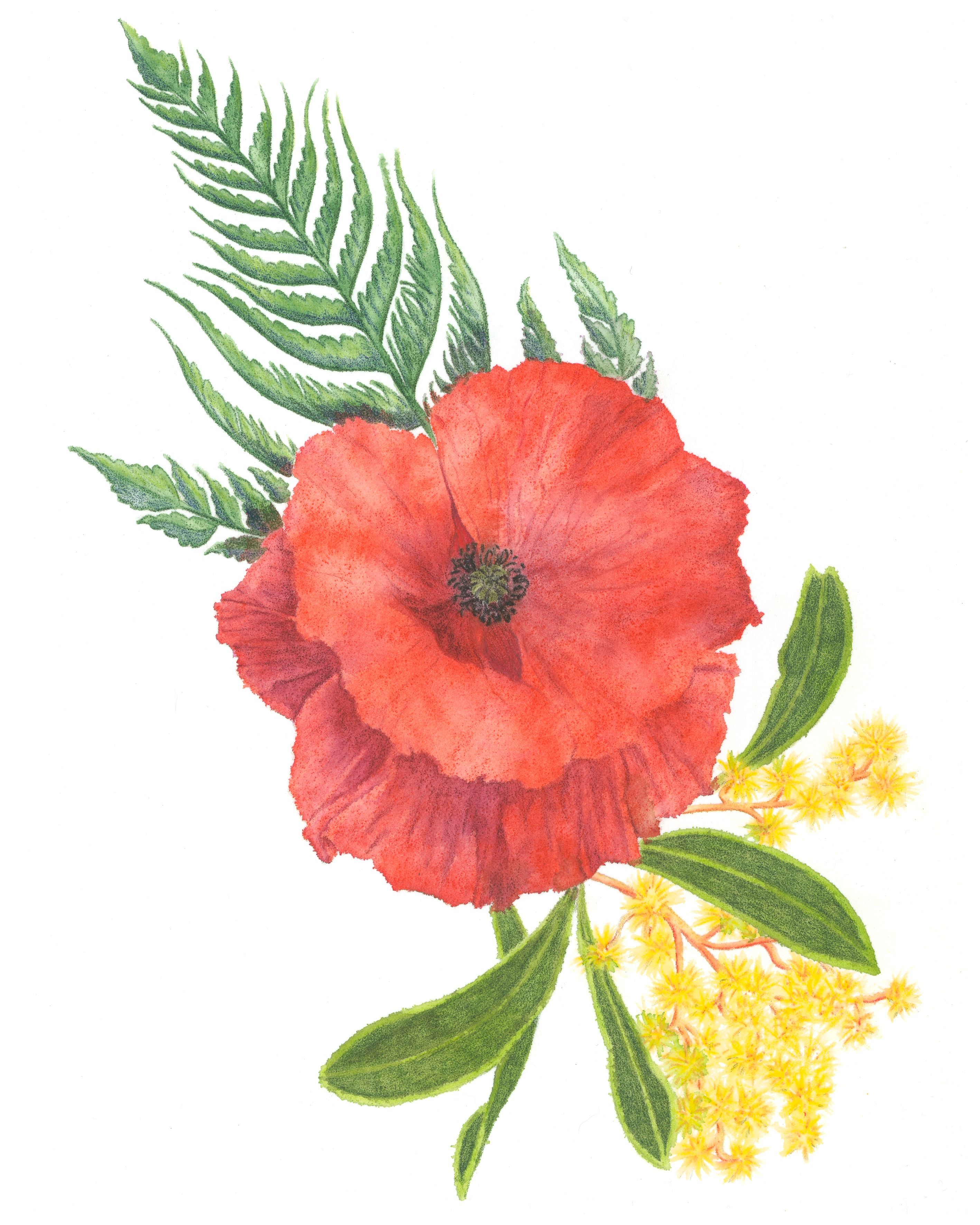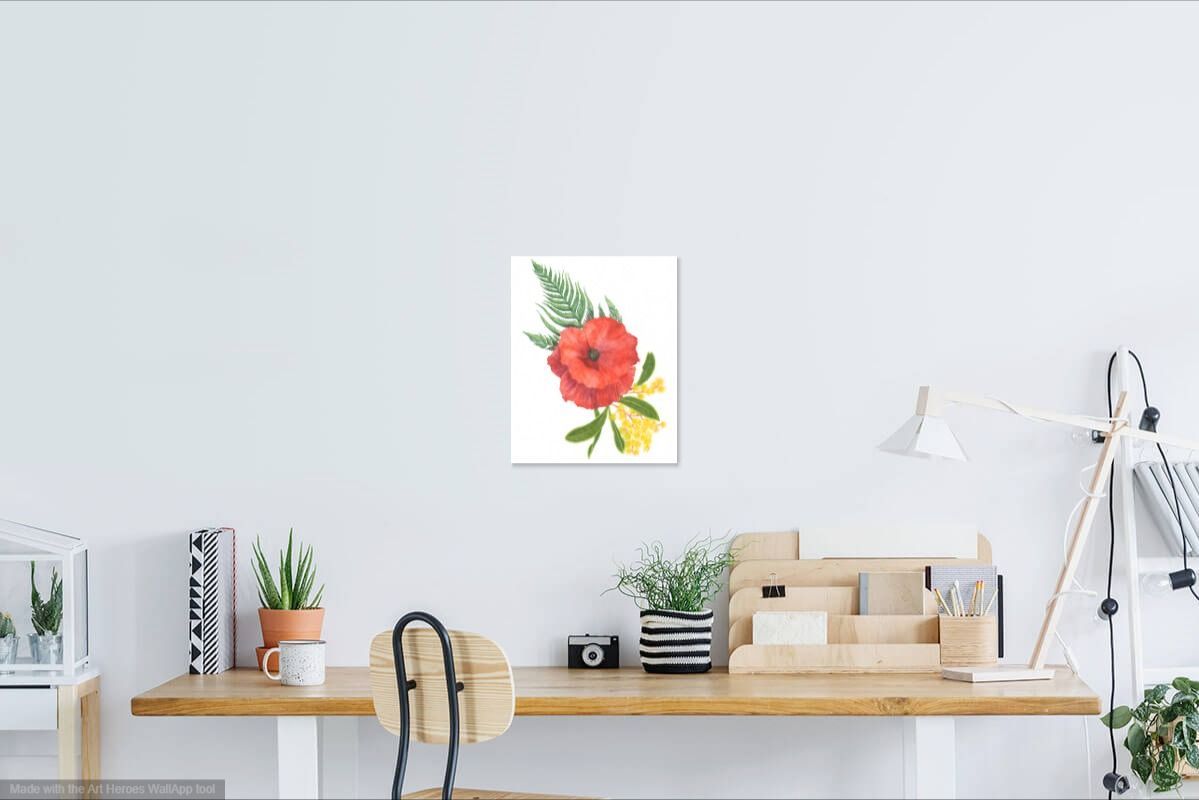 'Lest We Forget' ANZAC Tribute A4 Giclee Print
Auntie Betty Illustration
$47.00
Lest We Forget - unframed 210 x 297 mm Giclée print (310 gsm, acid-free, cellulose German Etching paper with Epson Ultrachrome HD inks).
My ANZAC tribute to those who made the ultimate sacrifice to secure our freedom. This is to remember those, from New Zealand and Australia, who fought in World War I, World War II and all conflicts and peace-keeping operations since 1945.
This artwork is a symbol of the ANZACS - the troops who fought in World War I, on battle fields where the Flanders poppy grows. These men were from New Zealand (represented by the silver fern) and Australia (symbolised by the golden wattle). The silver fern and golden wattle are the national plants of New Zealand and Australia.
Painting based on reference photos by Rexness (Flickr - CC BY-SA 2.0), Siegfried Poepperl (Pixabay) and Tatania Gerus (Wikipedia - CC 2.0).
Only 50 hand-signed and numbered limited-edition prints available. ALL PROFITS DONATED TO THE RSA (Returned Servicemen's Association).
Included with the print is a fact sheet about the artwork, tips for maintaining the print, and a signed Certificate of Authenticity.
In keeping with our eco-friendly ethos, all prints are packaged in acid-free, archival glassine paper / biodegradable cellophane with a cardboard backing board. All courier and mail packaging is manufactured from 100% recycled paper and is also recyclable.
Shipping information available here.
***If your country is not listed for shipping, please contact us here. We would love to make your purchase possible. Please name the country to which you wish a product to be shipped, and we will contact you with shipping information.
Tips for framing your print: Blog
Copyright
© Betty Busby
All online images and purchased artworks cannot be copied or reproduced without permission from the artist.
SKU: 10000-21