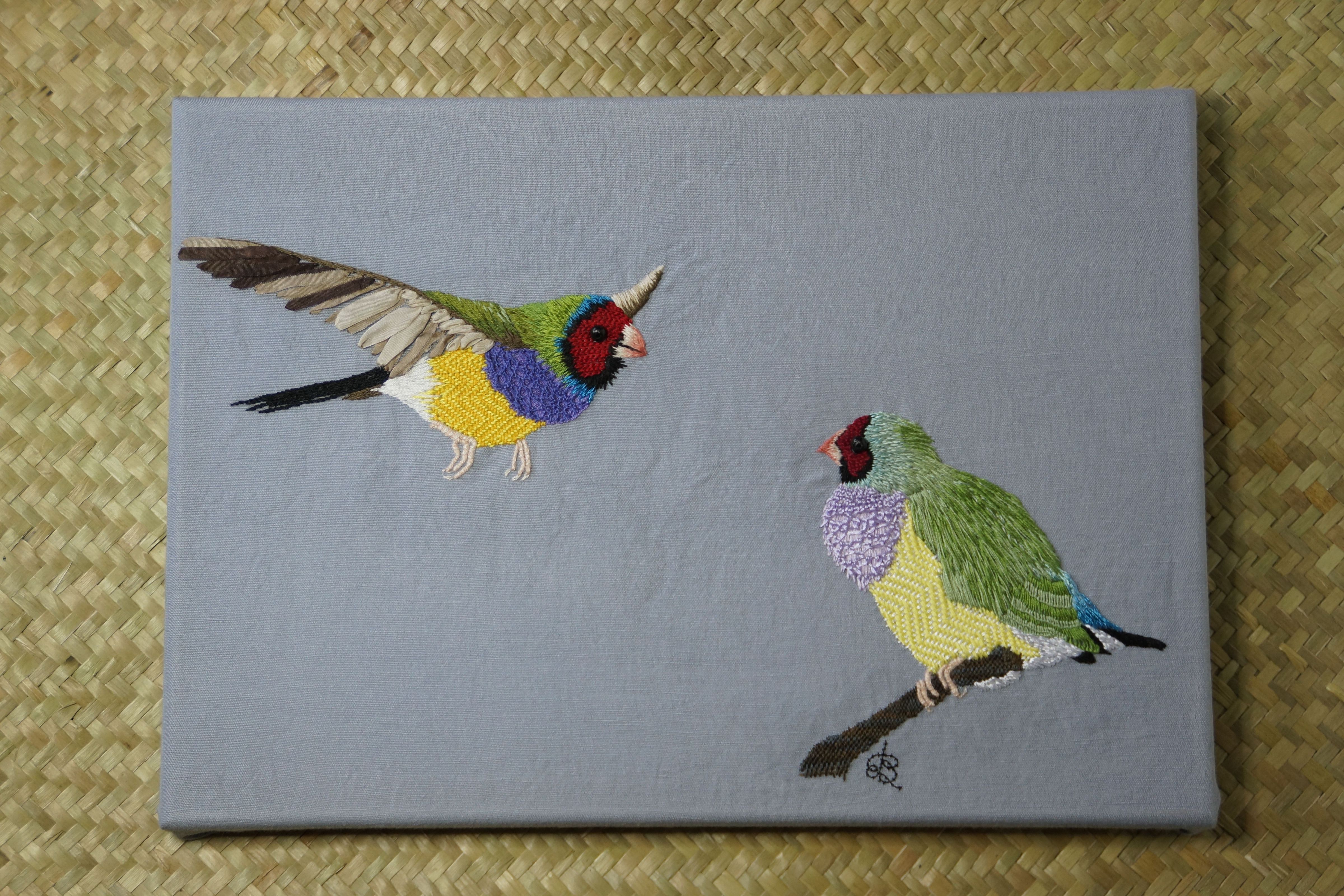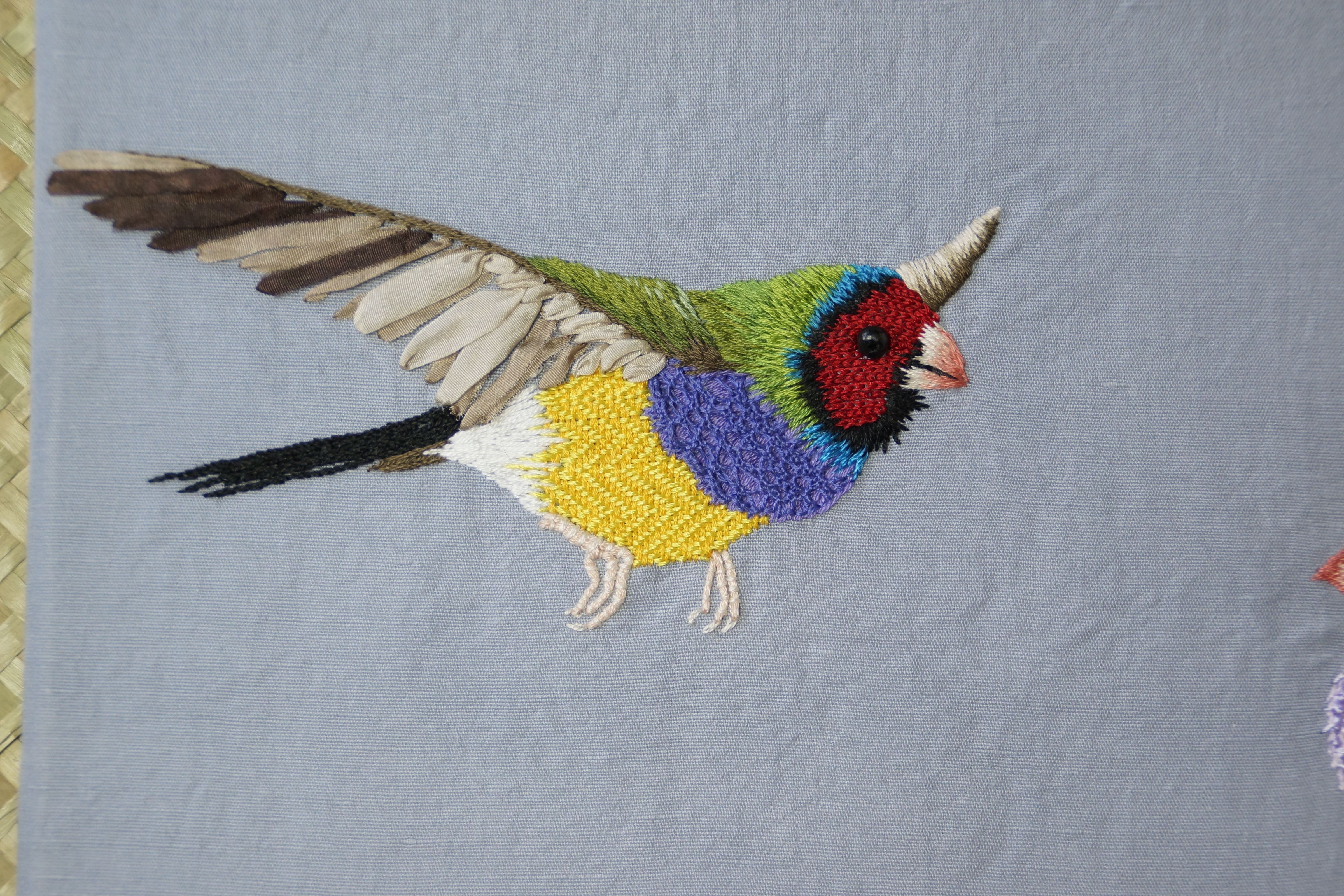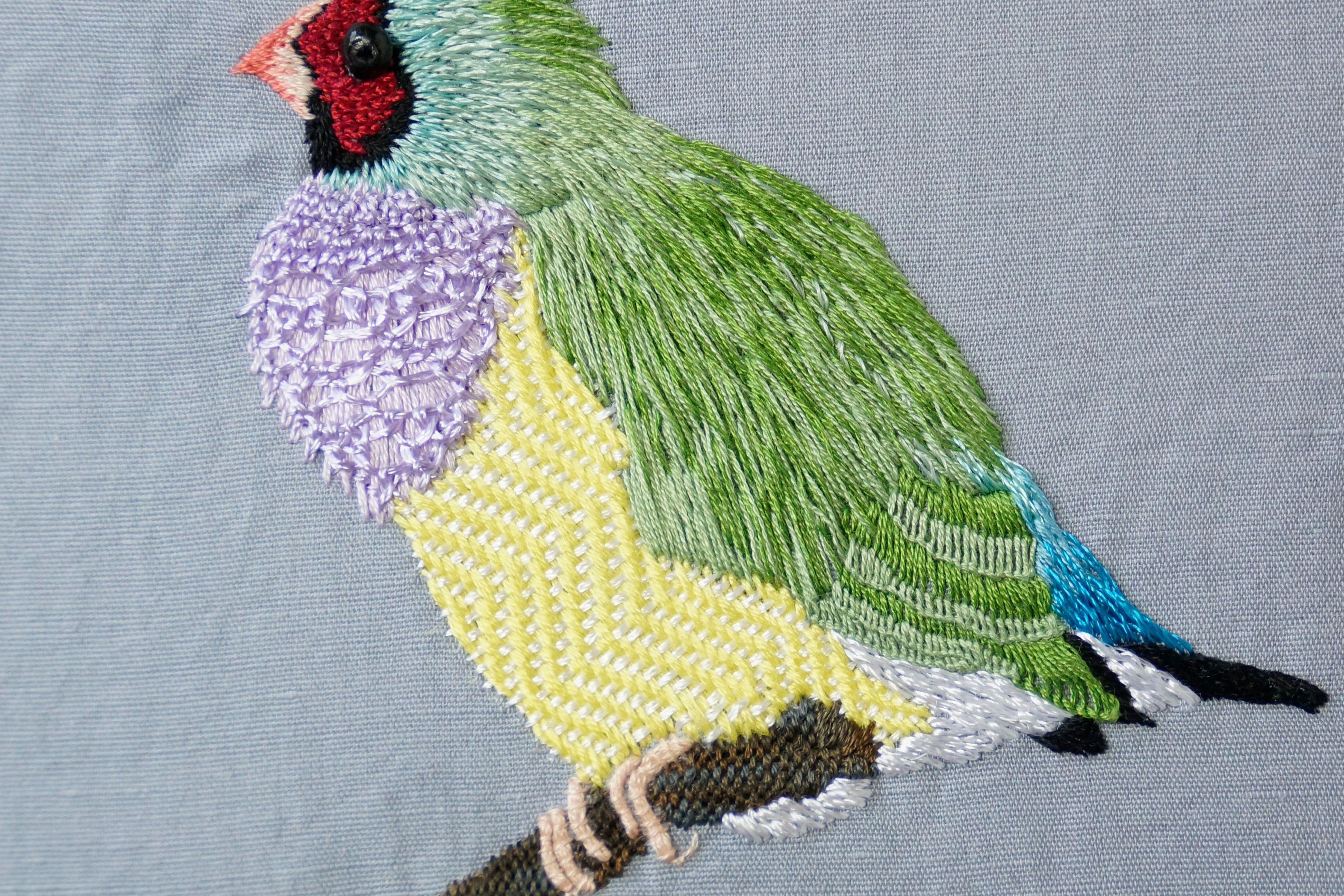 'Mr. and Mrs. Gouldian Finch' Original Embroidery
Auntie Betty Illustration
$410.00
'Mr. and Mrs. Gouldian Finch' - original 350 mm x 250 mm embroidery on cotton-linen fabric and mounted on a wooden stretcher frame. Stitched with DMC, Anchor, and Sullivans threads with hand spaced-dyed silk ribbon.
An endangered species of Australia, this original embroidery is based on the reference photos by
Charles Patrick Ewing (Flickr - Creative Common license CC BY 2.0) and Thomas Quine (Flickr - Creative Common license CC BY 2.0)..
Original, 'one-off' embroidery.
Included with the print is a fact sheet about the Gouldian Finches, tips for maintaining the embroidery and a signed Certificate of Authenticity.
In keeping with our eco-friendly ethos, all paintings are packaged in acid-free, archival glassine paper with a cardboard backing board. All courier and mail packaging is manufactured from 100% recycled paper and is also recyclable.
Shipping information available here.
***If your country is not listed for shipping, please contact us here. We would love to make your purchase possible. Please name the country to which you wish a product to be shipped, and we will contact you with shipping information.
Copyright © Betty Busby
All online images and purchased artworks cannot be copied or reproduced without permission from the artist.
SKU: 10000-12