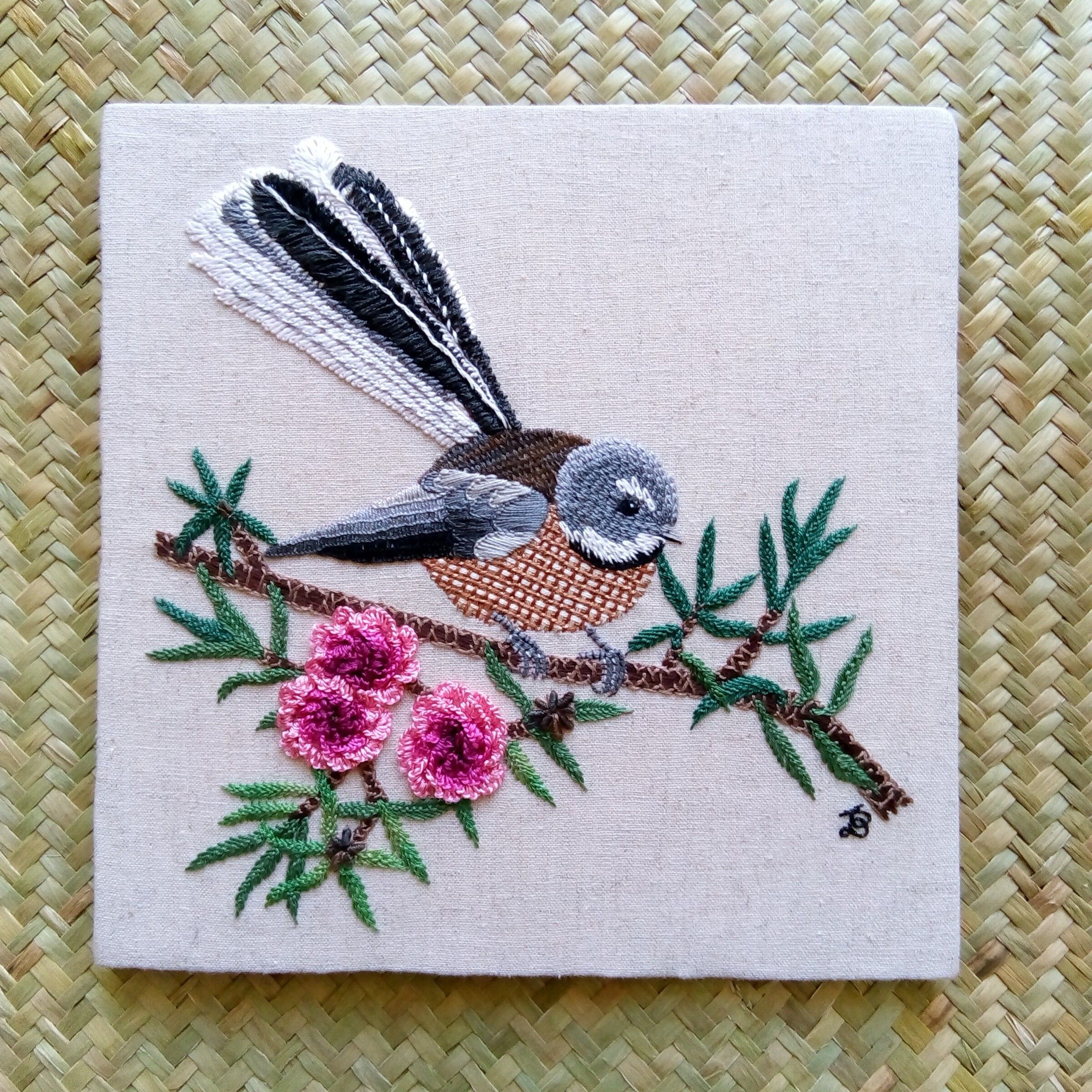 'Pīwakawaka' Original Embroidery
Auntie Betty Illustration
$270.00
'Pīwakawaka' - original 220 x 220 mm embroidery on cotton-linen fabric and mounted on archival
mounting board. Stitched with DMC, Anchor and Sullivan's threads.

'Pīwakawaka' is also known as the Pied Fantail.

Embroidery based on the reference photo by LorryM, Pixabay.
Original, 'one-off' embroidery.
Included with the print is a fact sheet about the Pīwakawaka, tips for maintaining the painting and a signed Certificate of Authenticity.

In keeping with our eco-friendly ethos, all paintings are packaged in acid-free, archival glassine paper with a cardboard backing board. All courier and mail packaging is manufactured from 100% recycled paper and is also recyclable.

Shipping information available here.
***If your country is not listed for shipping, please contact us here. We would love to make your purchase possible. Please name the country to which you wish a product to be shipped, and we will contact you with shipping information.
Copyright © Betty Busby
All online images and purchased artworks cannot be copied or reproduced without permission from the artist.
SKU: 10000-360