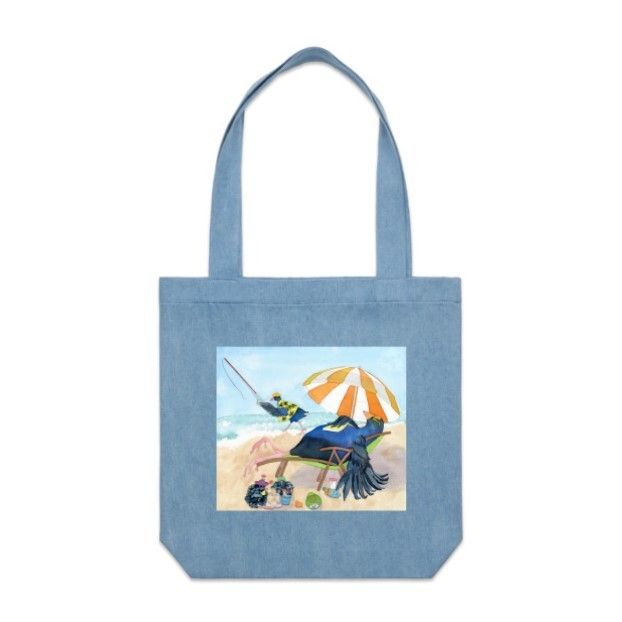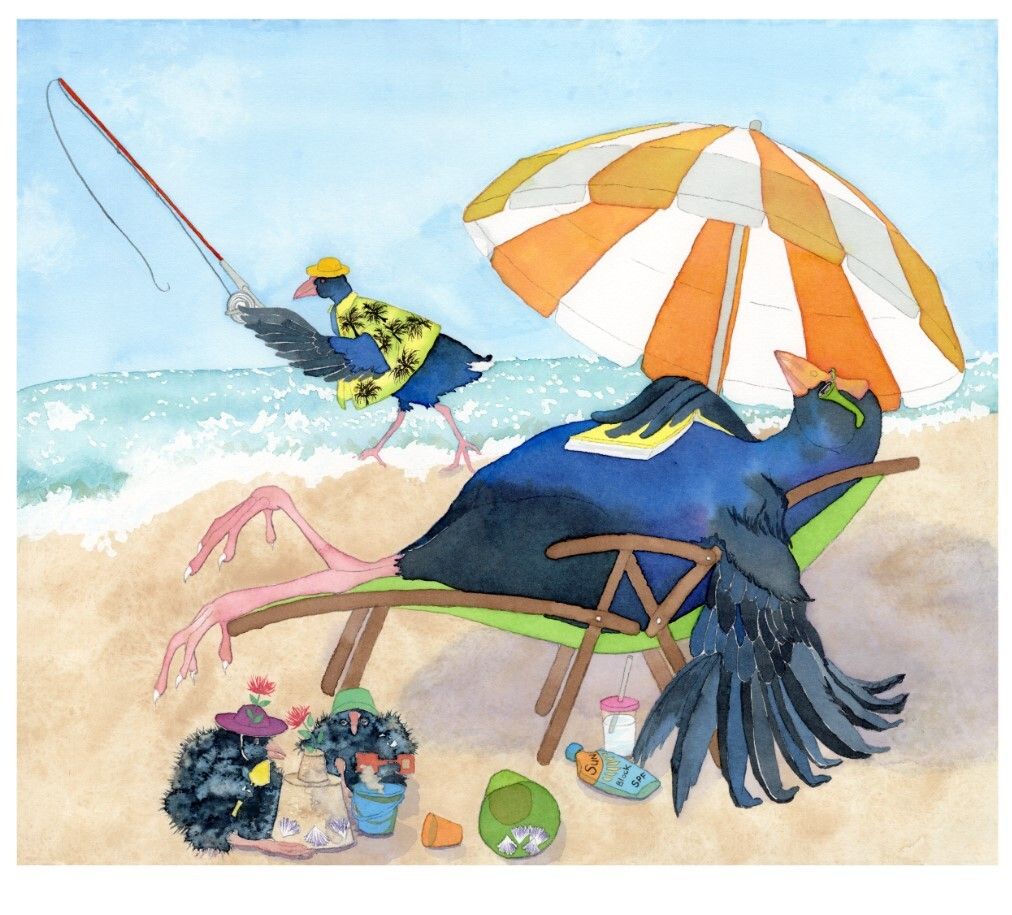 'A Pukka Pukeko Summer' 100% COTTON DENIM CARRIE TOTE
Auntie Betty Illustration
$40.50
'A Pukka Pukeko Summer' is a watercolour and acrylic gouache illustration by Betty Busby, Auntie Betty Illustration.
A high quality 'quirky creatures' cotton demin tote bag featuring an art print of a typical New Zealand family of Pukeko enjoying the beach in Summer. In Australia, Pukeko are known as 'Australasian swamp hens'.
"I have added a subtle sun-smart message, as the heat of summer and its accompanying sunburn risk reminds me of my cousin's fight against melanoma."
Denim Carrie Tote - AS Colour
Reinforced shoulder straps, one large main compartment
Folded bottom
Mid weight, 350 GSM100% cotton
One size 42cm x 42cm
SKU: 10000-340