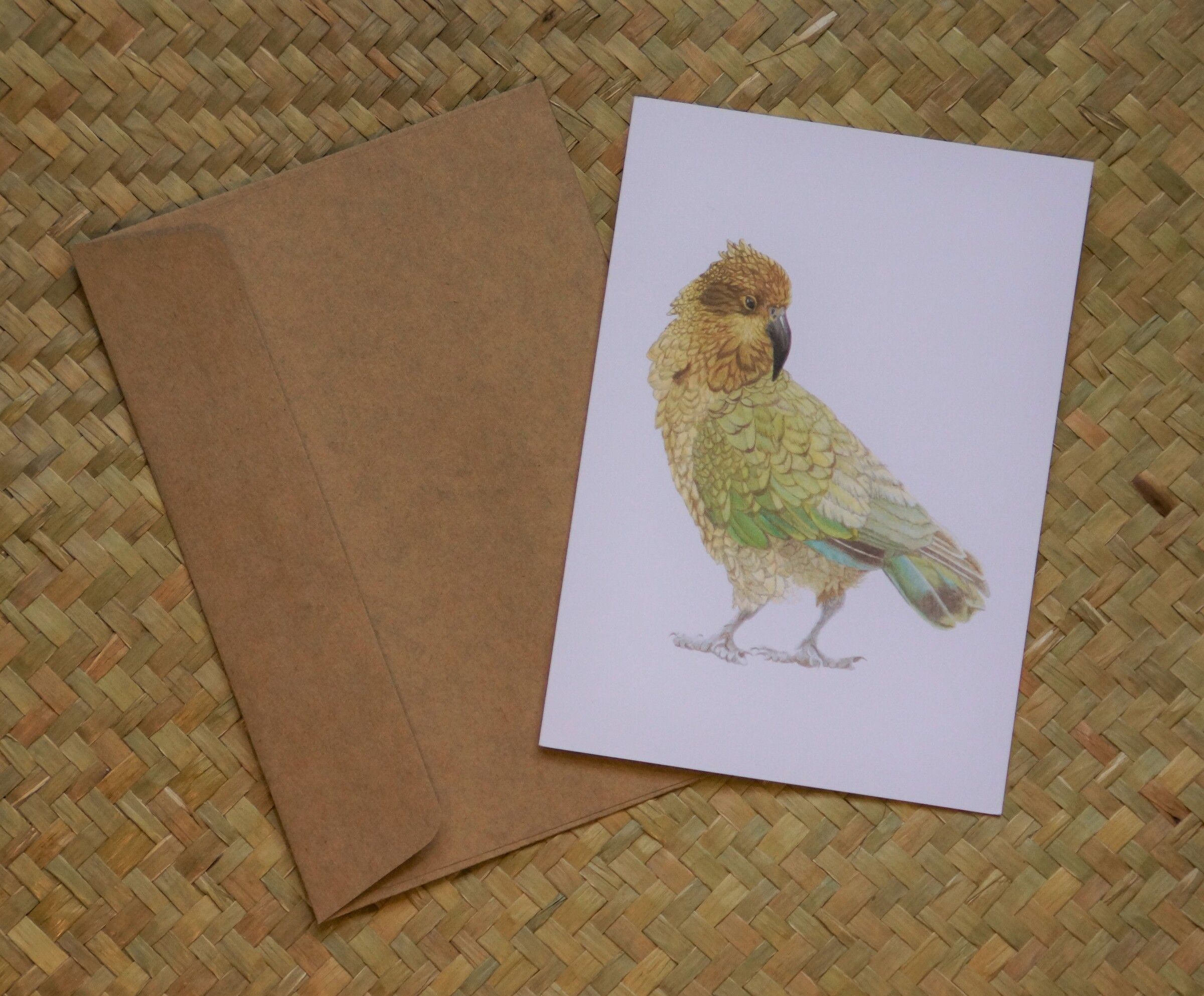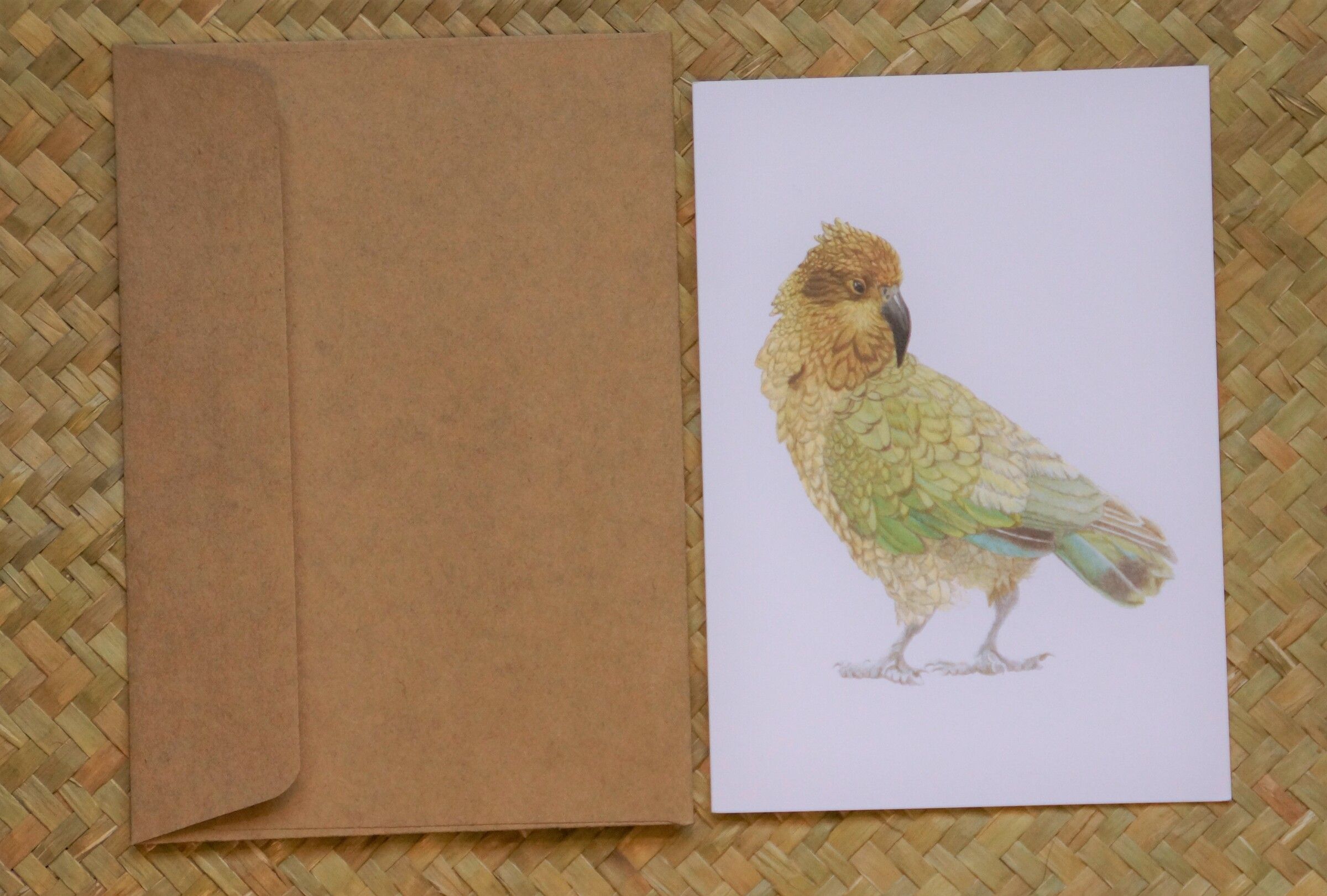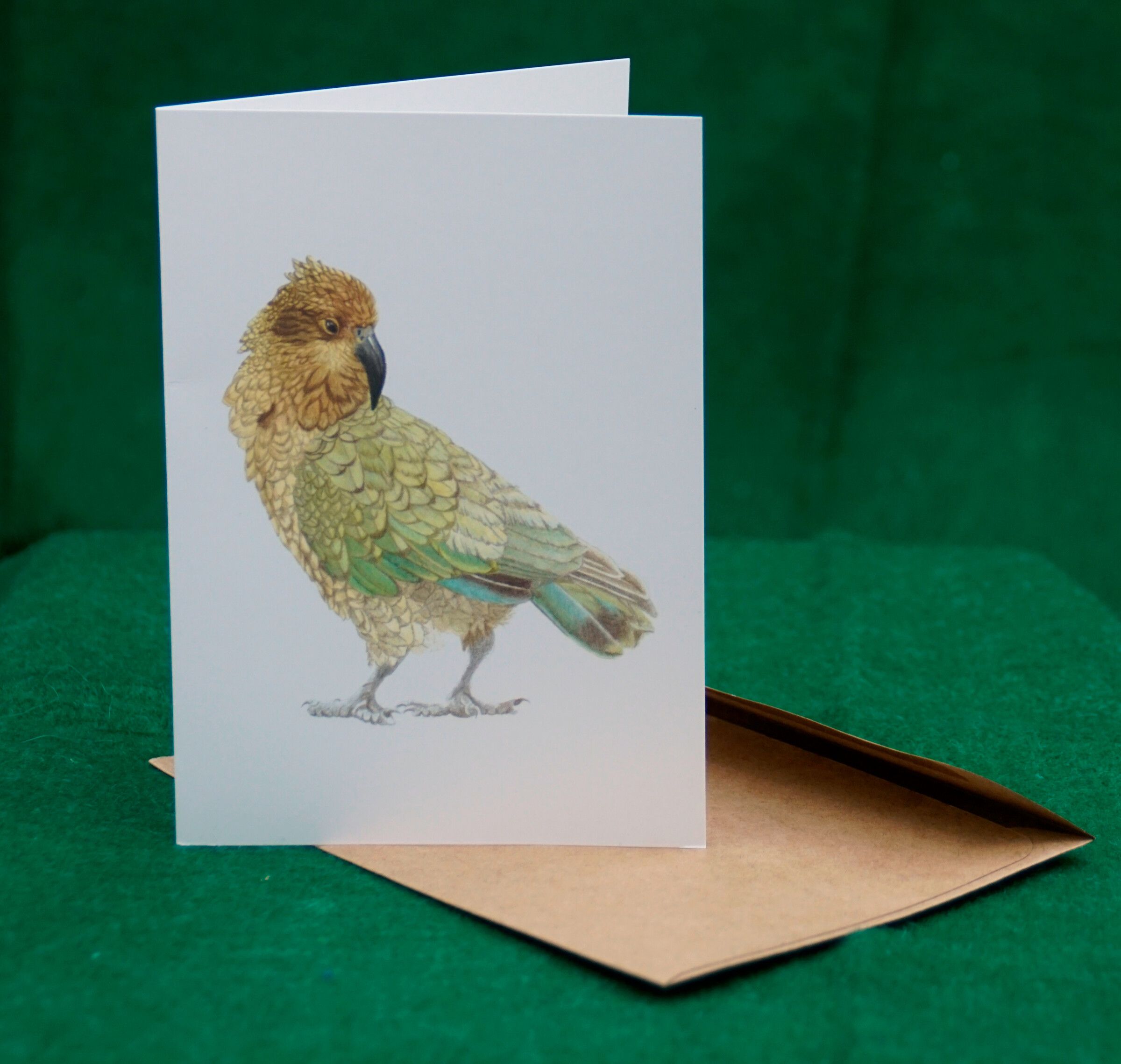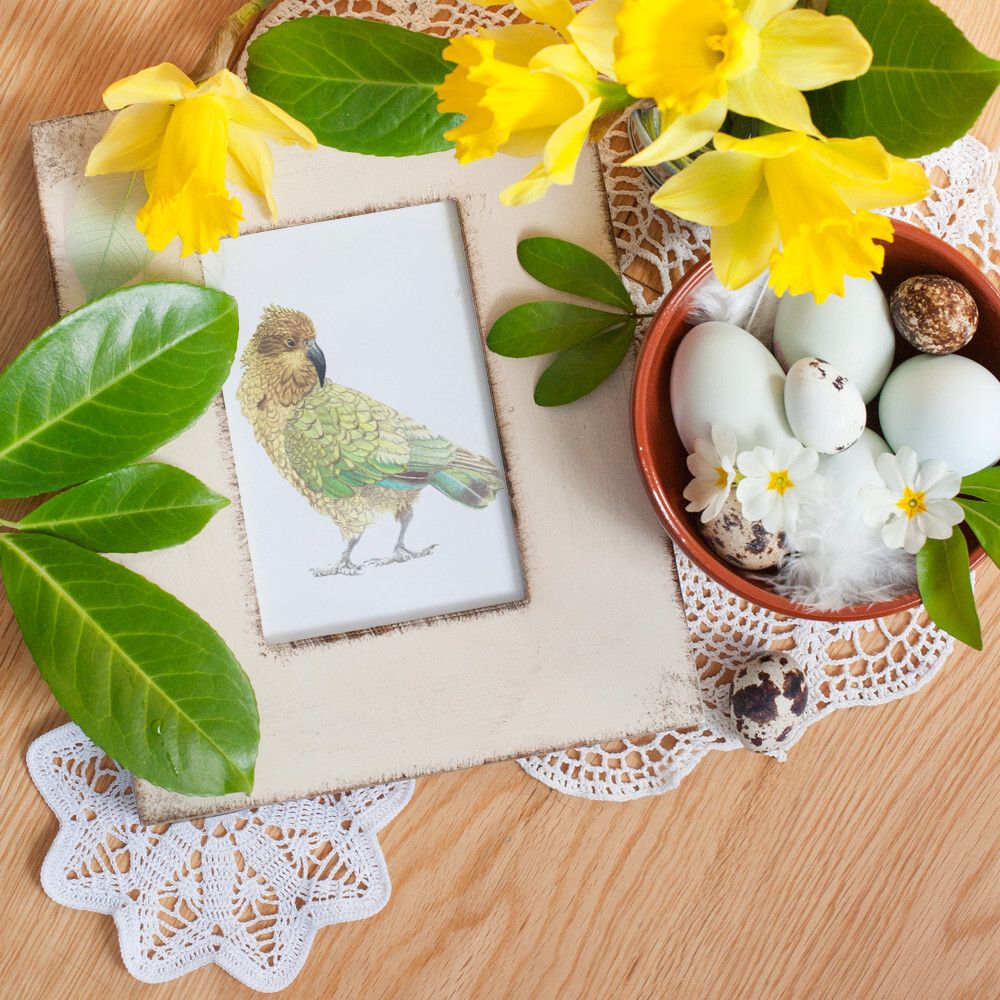 'Kea' Greeting Card
Auntie Betty Illustration
$8.00
Kea - A6 (105mm X 148mm) greeting card with kraft envelope.
Kea (Nestor notabilis) Te Reo Māori names: kea
Painting based on Betty's reference photo taken at Otira.
In keeping with our eco-friendly ethos, all greeting cards are packaged in acid-free, archival glassine paper. All courier and mail packaging is manufactured from 100% recycled paper and is also recyclable.
Shipping information available here.
***If your country is not listed for shipping, please contact us here. We would love to make your purchase possible. Please name the country to which you wish a product to be shipped, and we will contact you with shipping information.

Copyright © Betty Busby
All online images and purchased artworks cannot be copied or reproduced without permission from the artist.
SKU: 10002-1-1